A Typical Day
Get ready for one of the best days ever! From our base in Kaslo, British Columbia, we can fly to epic open alpine, steep trees, basins, and everything in between – it's up to you (and mother nature). Take advantage of unlimited vertical and ski or board as much as your legs can handle, then return to Kaslo for well-earned beers and snacks.
08:25AM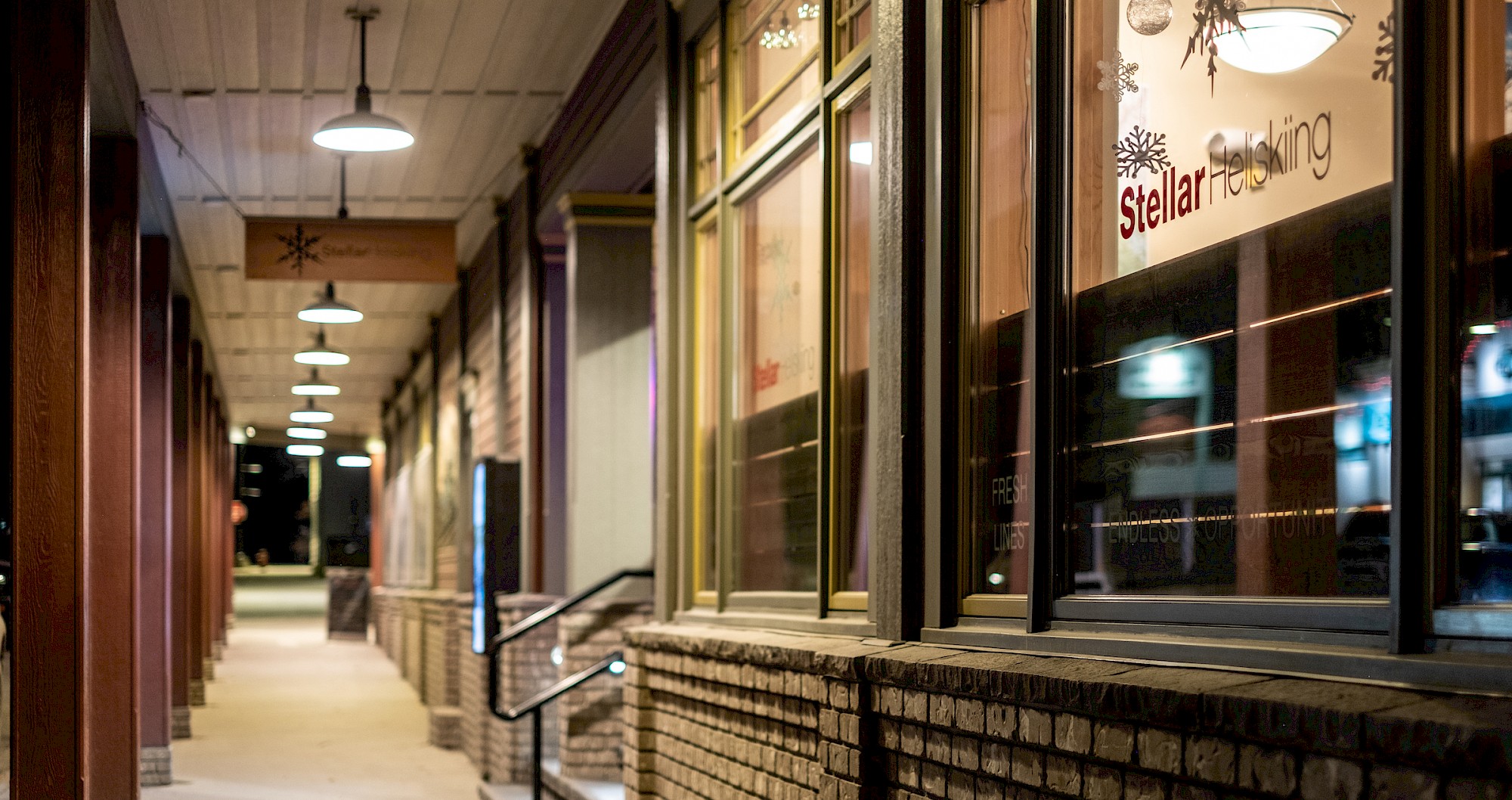 Mountain Safety Briefing and Helicopter Orientation 
Stellar supplies each guest with an avalanche airbag pack containing a shovel and probe, a digital transceiver and a guest radio that must be worn on each run.  Before a guest begins a day on the mountain, they will take part in our mountain safety training at the hangar.  Guides will give an overview of a typical day and what to expect.  Briefings will cover helicopter safety, beacon training and guides will give an overview of an avalanche rescue.
10:00 - 12:30PM
Lunch Time
Are team knows what powder hungy riders like.  Hot drinks and fresh wraps and sandwiches, finishing with a sweet tasty treat.
1:00PM till your leg hurt
4:30PM
7:00-7:30
Dinner at the Waypoint
Our Chef has designed a regionally inspired menu combined with a selection of West Coast inspired sharing plates. Featuring fresh, simple ingredients that evolve throughout the seasons. Sit with your new and old friends telling stories of the day while enjoying the tastes of the region.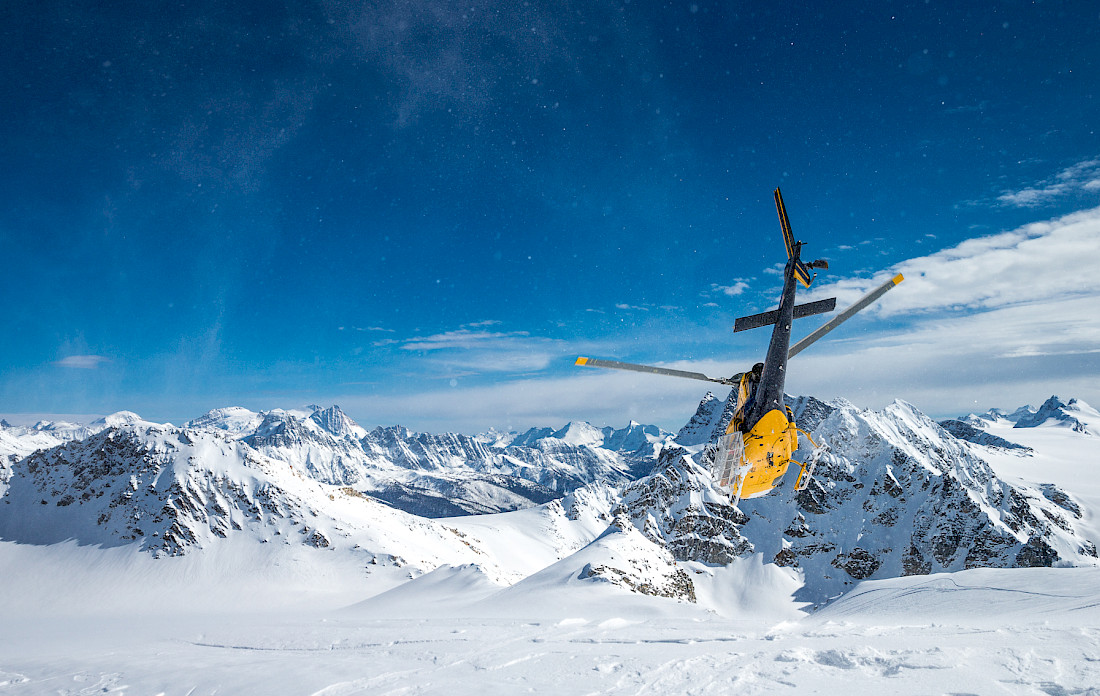 Book Your Spot Now
Don't wait till fall to book your powder trip. Avoid disappointed. 
Secure your Spot