Stellar Safety
Our Guides & Helicopters
Your safety is our first priority at Stellar Heliskiing. We are founded on a culture of safety. We want our guests to have fun, but safety must come first.
All of our expert CSGA/ACMG certified guides are well trained to manage the risks of backcountry skiing and travel to ensure the highest level of safety for your visit.
Our helicopter service provider, has an outstanding reputation for safety and guest enjoyment. Our pilots are highly capable and specially trained in our mountain environment. The helicopters we use are A-Star Eurocopters which carry four guests and one guide at a time.
The helicopters are equipped with radios, InReach communication devices and a SkyTracker GPS to ensure continuous communication between the pilot, guides, the base operation, and outside resources. As is standard with heliskiing, contact is made from the backcountry to the base every half hour to ensure continuous contact is maintained and the maximum efficiency in accident response time is observed.
We are a member of Heli-Cat Canada which sets strict safety standards and operating procedures for heliski operations.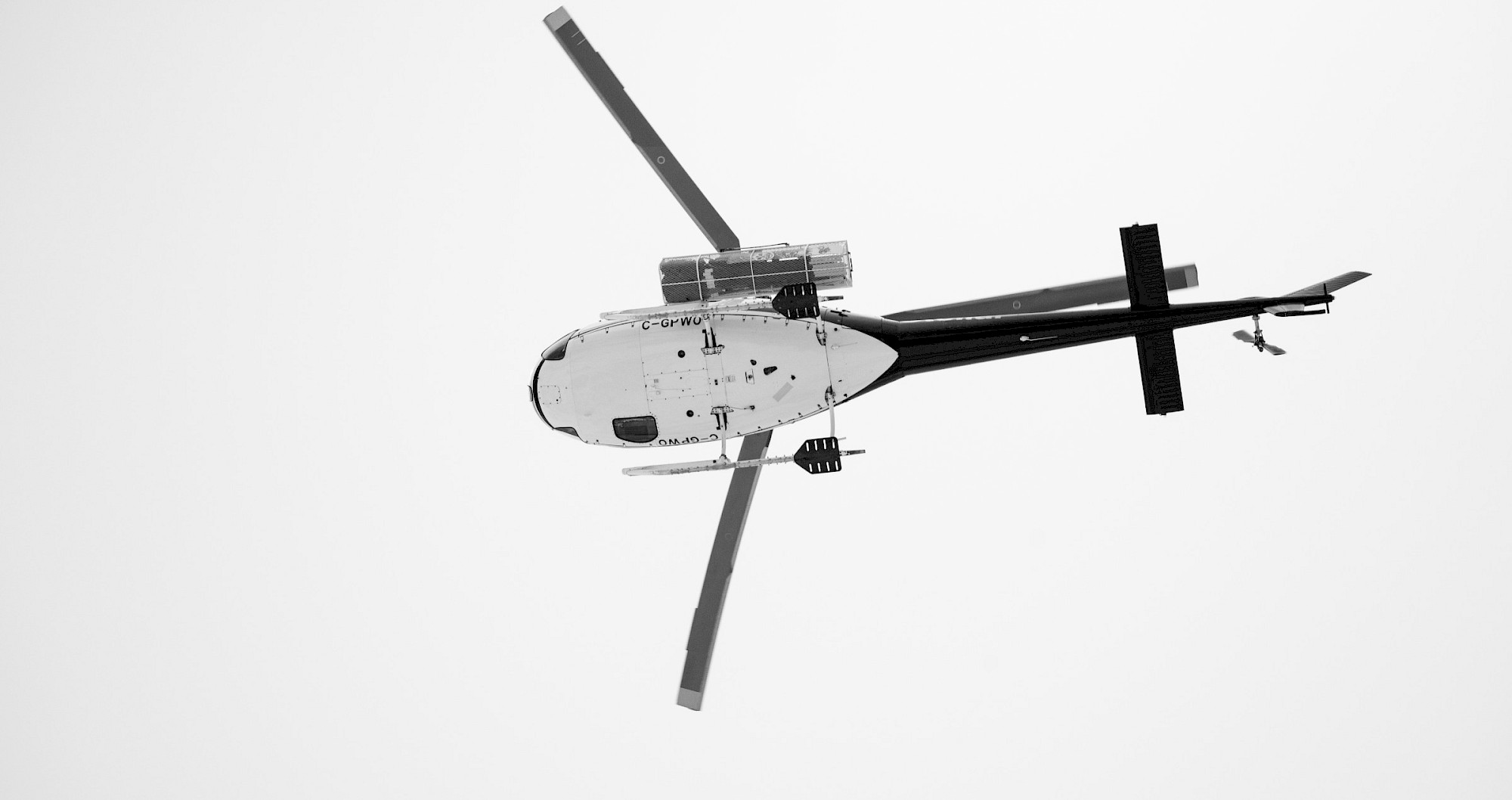 Safety Equipment & Training
All skiers are given an avalanche transceiver to wear during their day of skiing.  Whether you are a pro at transceiver use or new to the device, a training session is given before you go out for the first day followed by a practice avalanche rescue scenario.  The helicopter is equipped with a trauma pack and vacuum mattress for emergency situations and has quick access to an advanced first aid kit should the need arise.  For each group, there are four guest airbags, 1 per guest which are equipped with an avalanche shovel, probe, and a radio.  These packs must be worn on every run.
Evaluation & Monitoring
Stellar Heliskiing follows a comprehensive snow and avalanche management system which includes procedures for collecting weather and snow information, evaluating snowpack stability, assessing hazards in the terrain, and determining an appropriate skiing program tailored to on-the-ground conditions and the needs of the guests.
Waiver
IN SPITE OF ALL SAFETY PRECAUTIONS, ACCIDENTS CAN HAPPEN. THIS IS PART OF THE INTRINSIC RISK OF SKIING IN THE WILDERNESS. BEFORE WE CAN INVITE YOU TO EXPLORE OUR TERRAIN WITH US, YOU MUST SIGN OUR LIABILITY WAIVER ACKNOWLEDGING THAT YOU UNDERSTAND AND ACCEPT THE RISKS INVOLVED IN HELI SKIING. PLEASE READ THROUGH OUR DIGITAL WAIVER CLOSELY SO YOU ARE FAMILIAR WITH THE RIGHTS YOU ARE SIGNING AWAY BEFORE YOU BOOK WITH US AND ARRIVE FOR YOUR VACATION.