Why Stellar
Unrivalled snow, terrain and good times.
If you are looking for epic terrain and fantastic snow, both of which we have in buckets, Stellar Heliskiing is for you.  We pride ourselves on our small groups and fun and friendly people.  Our lodge, The Kaslo Hotel, is the perfect place to unwind after a day of shredding, enjoy a meal or a thoughtfully-crafted cocktail.  In fact, you'll be able to see the runs you're skiing in the Purcells while you're drinking a beer on the patio.  Emerse yourself in the beauty and our deep love of mountain culture.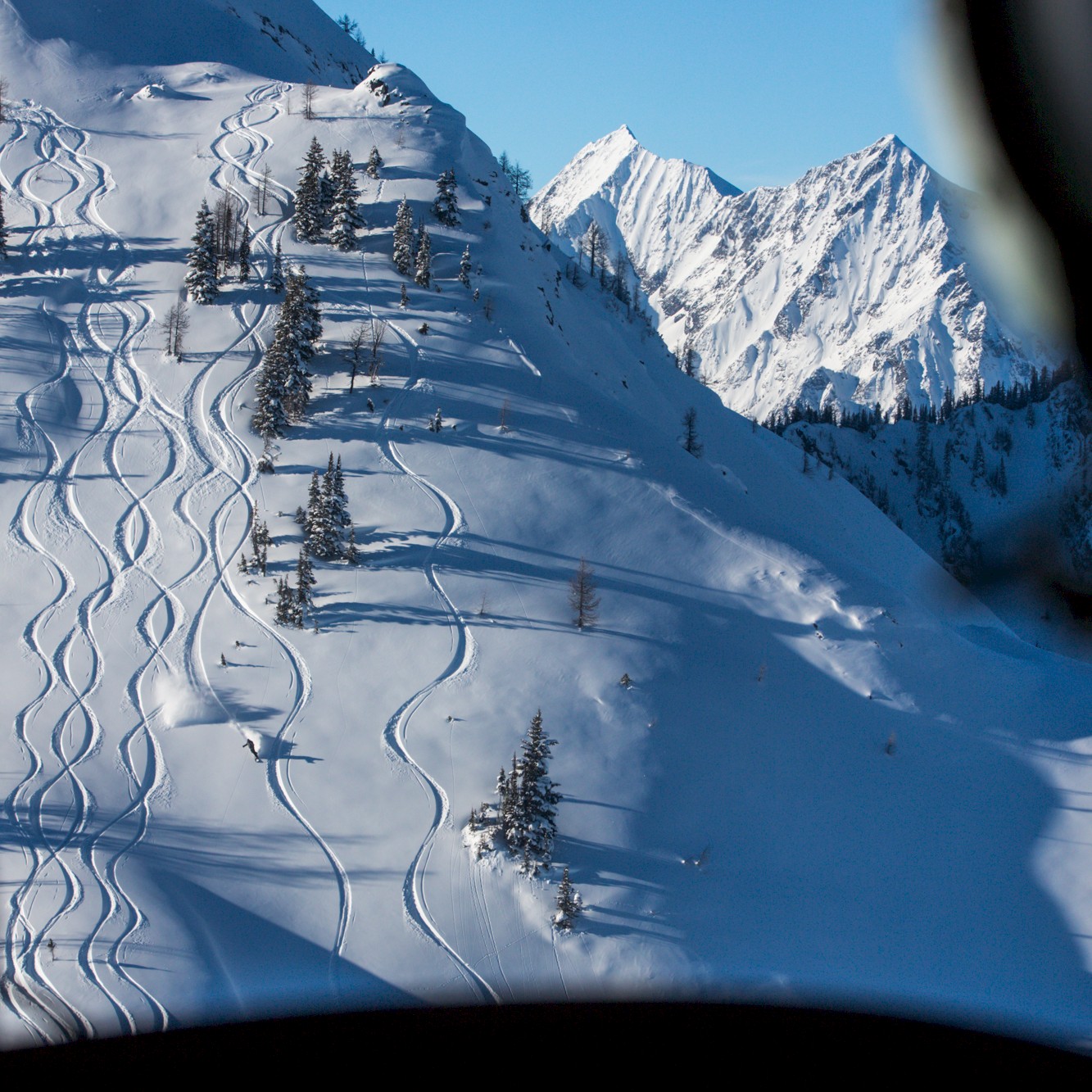 Enjoy our world famous kootenay powder.
Seeing over 18 meters (60ft) of snowfall each year, the snow we ski is some of the deepest and driest in the world. With terrain rising to over 3,000 meters, our guests are able to ski/ride open bowls, high alpine peaks, and magnificent old growth forests that are suited for everyone, whether you are a first time backcountry skier or expert powder rider. All of this terrain is just a short helicopter ride away!
Book Your Trip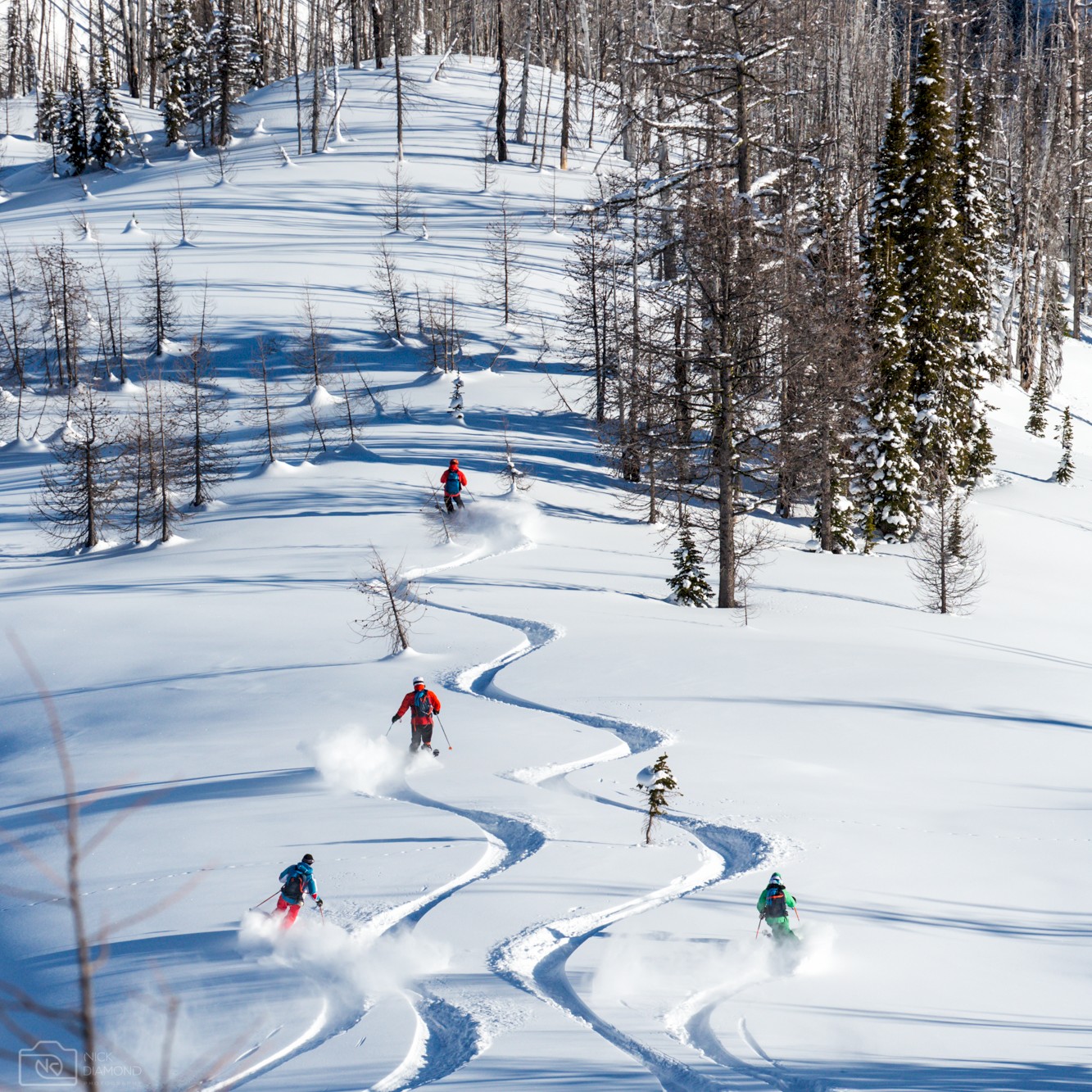 A buffet of pillows, glades, bowls & chutes.
Stellar Heliskiing's tenure is over 125,000 acres of untouched terrain in the Selkirk and Purcell mountain ranges of the Kootenays in British Columbia, Canada. We are blessed with over 18 metres of snow every winter and a huge variety of terrain that accommodates all types of skiers and riders, as well as offering plenty of options for all weather and snow conditions. Tree runs, alpine bowls, pillow lines, steeps and more mellow: we've got it all.
Explore the Terrain
My wife and I do a lot of back country skiing with various Cat and Heli operations. We decide to try Stellar and in one word, it was FANTASTIC! All the safety protocols were in place to make us feel comfortable and the staff did an amazing job. The guides and team were top notch and made us feel absolutely safe at every turn… literally. The booking, the hotel, and everything else was amazing. You'll LOVE it.

Nick Johnson, Vancouver BC ~ Powderhound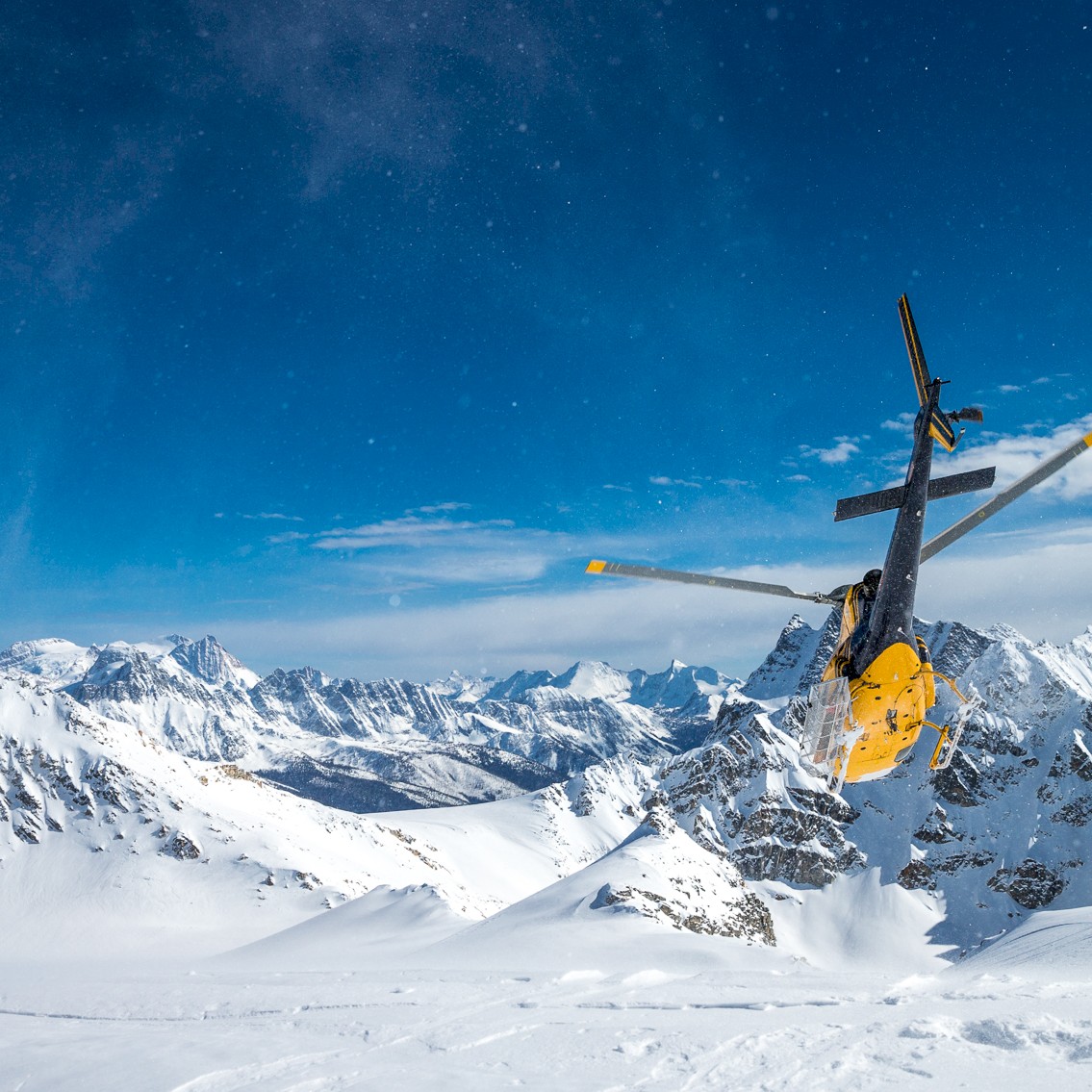 Smaller groups, bigger vertical.
Stellar focuses on full service and unforgettable experiences for small groups in incredible terrain. For the ultimate in enjoyment and safety, Stellar offers a group ratio of one guide to every four guests. The A-Star helicopter is fast and powerful, allowing us the speed and agility to get into more elaborate terrain and provide your guide the ability to choose from many different run styles to suit the specific needs and desires of each group.
Small groups = Less waiting = More riding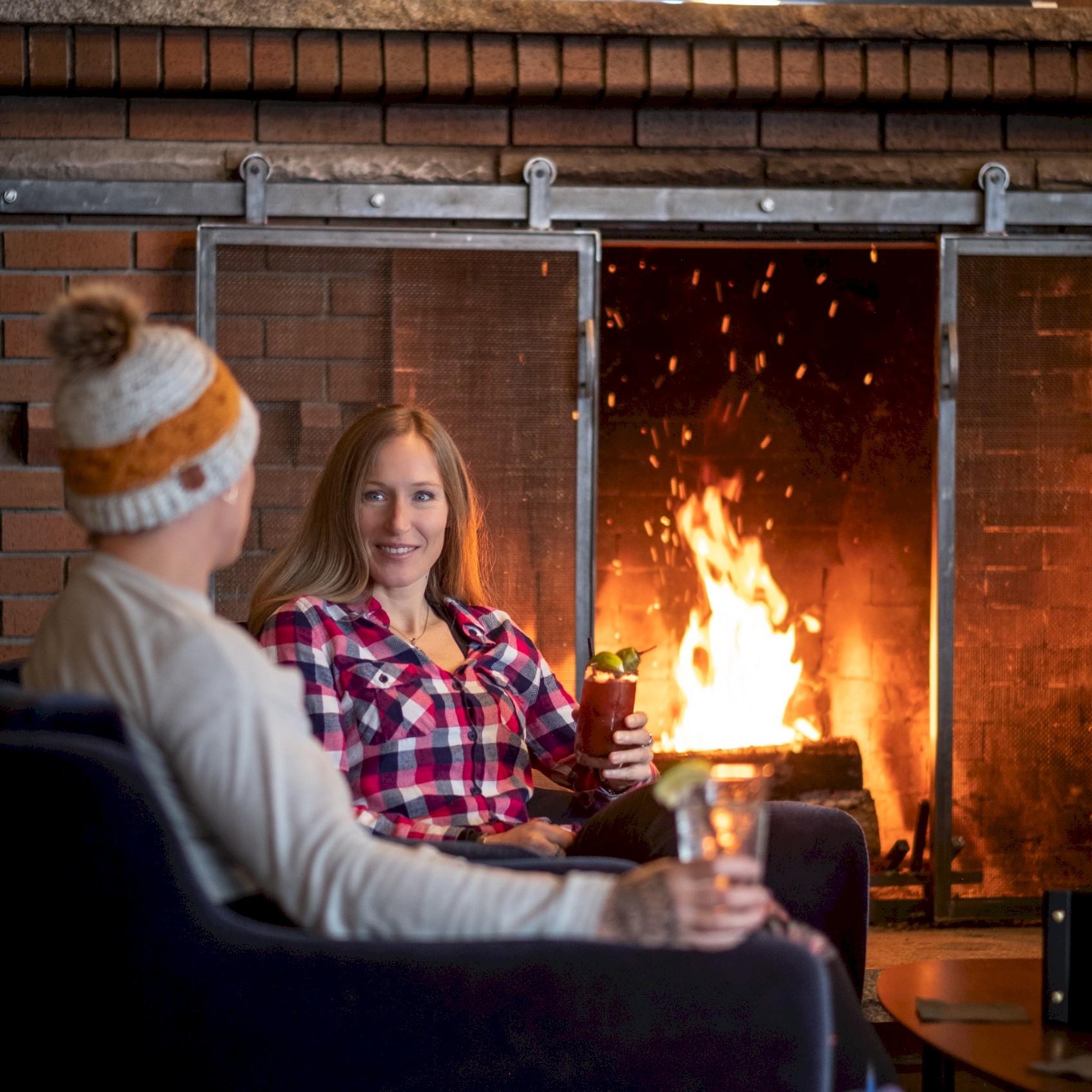 Kick back after the best day of your life.
Revel in the stoke after an epic day of heliskiing by crackling fireplace.  Enjoy a local brew on tap or a handcrafted cocktail at the Waypoint Restaurant and Bar in The Kaslo Hotel.  Offerings include delicious shareables and meals with an incredible view. 
See Our Hotel Accommodation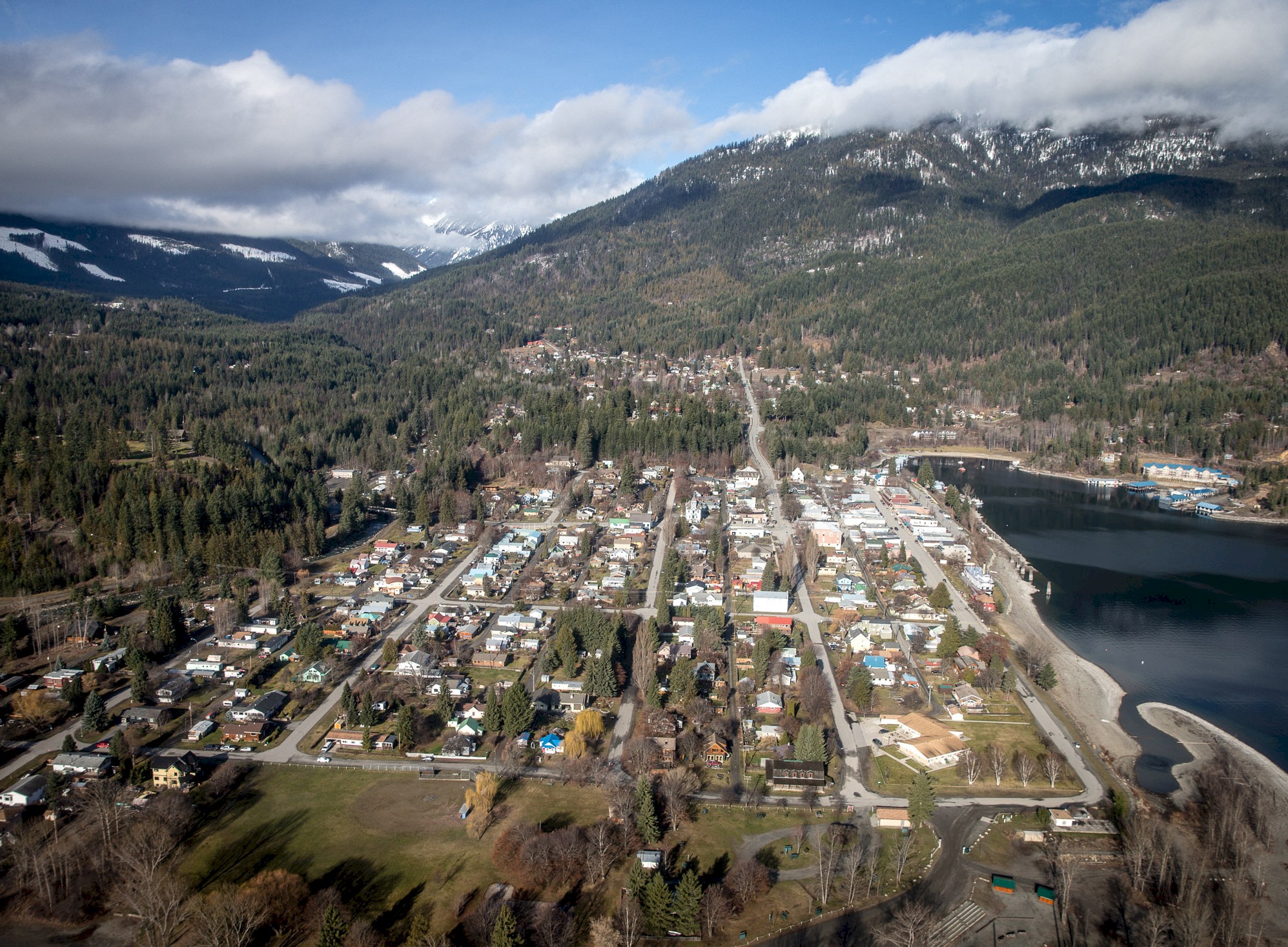 Kaslo, BC, Canada
Hidden Gem
Kaslo is on the western shoreline of Kootenay Lake and surrounded by the mighty Purcell and Selkirk mountain ranges. The Kootenays are known for their laid back vibe, friendly people, and an uncontainable love of mountain culture. You can't help but be relaxed – and stoked – when you're spending time here. It feels genuine, and far removed from the glitzy hype of many resort towns.  The Kaslo Hotel is the heart of town and offers incredible views of the lake and surrounding mountains.